Ballroom Dancing, the Eurovision Song Contest, and World Music: Some Thoughts and a Starter Playlist
A vintage Fisherprice record player, just like the one I used to have, along with a couple of the first albums I owned and Disney and Peanuts read-along storybooks I used to get from the library.
Long before Baby Einstein or Little Einsteins were a thing, my parents wanted to instill an appreciation for classical music in me from an early age, so in an era where most children were probably listening to children's music albums and Disney Read-Along Storybooks on their Fisher-Price Phonographs, I also had, among other things, my very own copies of Tchaikovsky's "Symphony No. 6 in B Minor, Op. 74 'Pathetique'" and his "Nutcracker". While these may sound like odd music choices for a 2-year-old, they also meant that I had early exposure to music in other languages, even if it was confined to famous choral music and opera arias. This exposure, in turn, helped to ignite my passion for learning about other countries, which led me to seek out other styles of music in foreign languages and eventually contributed to my discovery of Ballroom Dancing, as you will see.
By the time I was in high school, it was no longer enough just to enjoy listening to classical music; I wanted to experience firsthand some of the cultures that had produced the people who could create such aural beauty. That is, in part, how I ended up an AFS exchange student in the land that gave us Hans Christian Andersen, Niels Bohr, composers Carl Nielsen and Niels W. Gade, and LEGOs, among other things. I came with a few preconceptions, based on what I had managed to read in advance of my arrival; however, as anyone who has been an exchange student can tell you, what you think you know is nothing compared to what you learn by living with a local family and gaining insight into what ordinary life in your host-country is like.
One of my favorite experiences with my værtsfamilie (1) was the post-dinner hygge (2) time, in which we would curl up by candlelight on the sofa or in our respective chairs and sip coffee or kamillete (3) and nosh on wienerbrød (4) or other sweet or savory nibbles, all while reading or listening to music or watching television. It was so hyggeligt (5), and it gave us a chance to unwind before bed. Among my værtsfars (6) favorite things to watch were German Volksmusik (7) and Schlager Hitparade (8) shows, which introduced me to a lot of German music. (I won't dwell too much on the former style here, because I feel like it is more enjoyable live.) However, when that wasn't on, we also watched things like Dancesport competitions. This was where I had my first introduction to Latin music and the International Latin dances and where I first saw one of my to-this-day favorite International Latin dance couples, Vibeke Toft and Allan Tornsberg, competing, and I remember thinking that I would love to try it someday.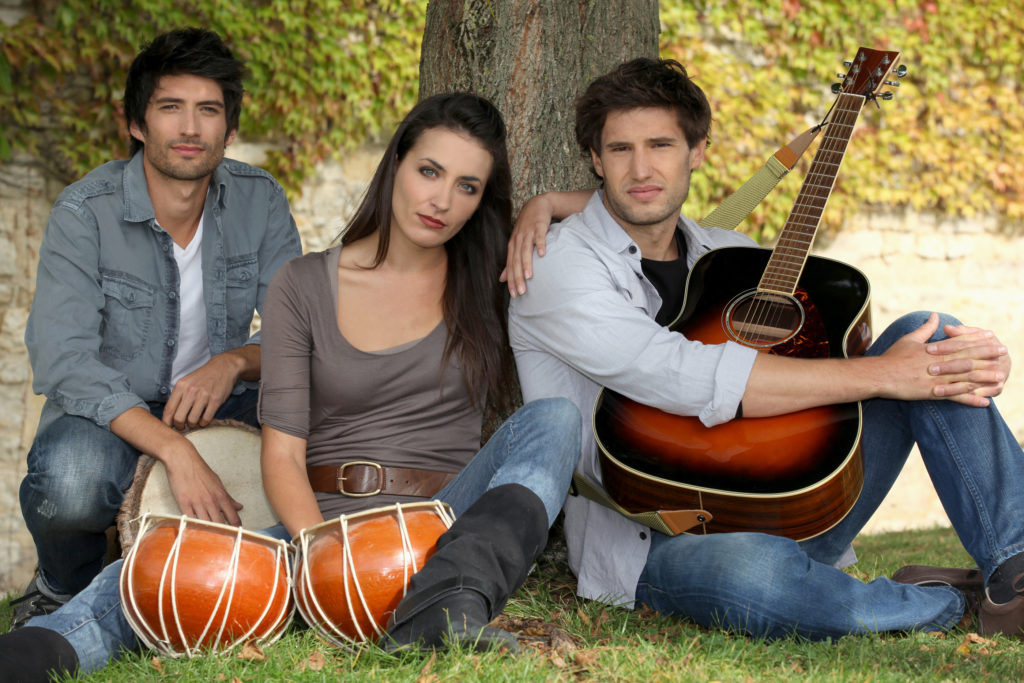 A couple of other big events that we watched were the Dansk Melodi Grand Prix (9), a preliminary event where Denmark's representative to the annual Eurovision Song Contest (10) is decided and the Eurovision Song Contest itself. I remember everyone was really excited about the song that won the Dansk Melodi Grand Prix that year and of its chances at the European level, but, at the same time, they were skeptical, because, back then, the rules of the Eurovision Song Contest stipulated that competitors sing in one of the official languages of their respective countries. The general feeling, even among my classmates at gymnasium (11), was that countries that could claim English as an official language had an advantage in that English would be understood by most people, whereas competitors from countries where less-commonly-taught languages were spoken would have to hope that the quality of the vocals and accompaniment alone would be sufficient to capture people's hearts. Sure enough, someone who could legally compete in English won that year; although, in all fairness, it was an outstanding performance.
That was the first time that I became truly conscious of what privilege we enjoy as English speakers. We have the ability to travel almost anywhere and find someone who understands our language, and while I can't help but be a little proud that American cultural exports in music and film are enjoyed by many people throughout the world, I am also a little saddened that there doesn't seem to be a big market for World Music or international films in the United States. Of course, if you live near a large metropolitan area you may be able to find an art theater that screens foreign films or radio stations that play music in Spanish. Moreover, there are also the occasional songs like Gangnam Style and Despacito, that become overnight phenomena, but these are the exceptions. My overall personal observation is that, because of its status as a lingua franca, cultural artifacts that are in English are the ones that enjoy hegemonic popularity.
If you don't believe me, try looking at top-40 lists for various countries, and, barring censorship, I think you will find that many of the songs are in English, including quite a few that you know. If you listen to the songs that aren't in English, though, I guarantee you will find that those artists are equally talented and just as deserving of being heard. The only difference is that they are singing in another language, and it doesn't seem fair that they should have to perform in English in order to achieve international recognition.
The truth is that, even if we can't always understand the words, there is a lot of incredible foreign-language music out there just waiting to be discovered, and it has never been easier to do so. In the past, we might have had to go someplace like a Borders Books Music & Cafe and sample the limited selection in their "World Music" section, but now, we can just go onto iTunes, YouTube, Amazon, Spotify, you name it, and the globe is at our fingertips.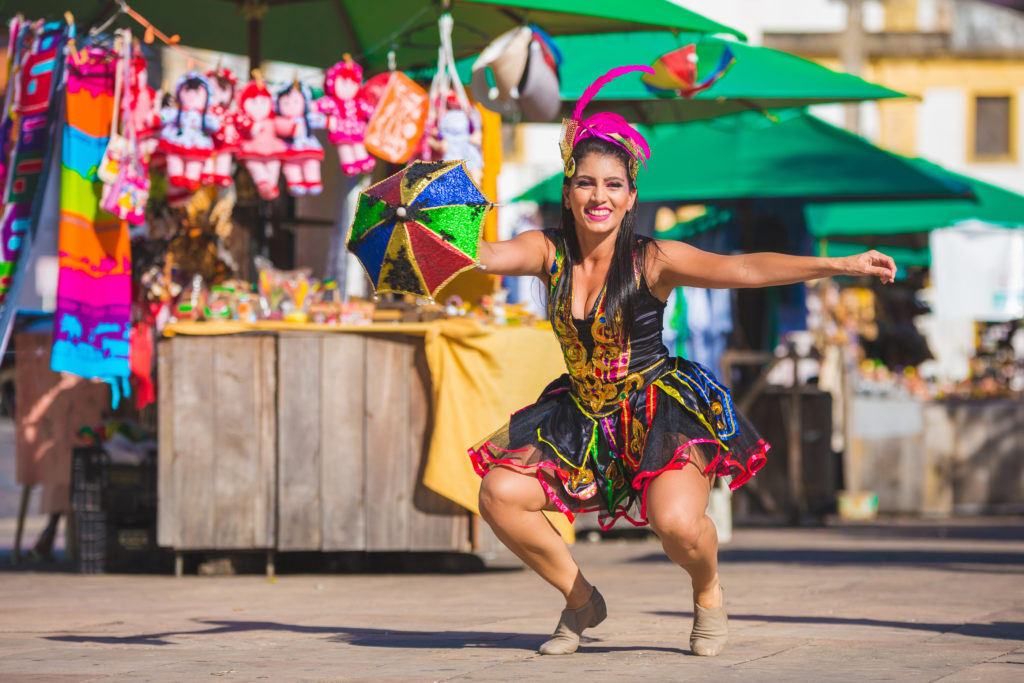 In the case of Ballroom Dancing, we are fortunate in that we already hear a fair amount of non-English and World Music anyway, from Finnish and French and Argentine Tango music to Brazilian Samba and Mambo/Salsa music and Pink Martini (12) songs, but I think that we can find even more. We know that music and dance are universal, and we are not deterred by lyrics that we don't understand.
With that in mind, I propose that we become amateur cultural musicologists and uncover the great international music gems that I know are out there, whether by way of our keyboards or by asking our friends from various countries for recommendations. It could be older music, newer music, music that incorporates traditional instruments, fusion styles, or pop; it doesn't matter. Then, if we play the music at the dance studio for practice or parties or showcases, or use it for Showdance routines at competitions, or play it in the car for our friends, we can act as vectors for introducing the music to a wider audience and help the artists to gain the international attention and appreciation that their talent and styles merit. In doing so, we can also benefit Ballroom Dancing, because by expanding the variety of music styles used, we have the potential to increase our own fanbase. Moreover, let's face it, if you are in the studio all-day, you sometimes get tired of hearing the same music over and over. I don't know about you, but I get excited when I discover a new song to use.
To that end, I have compiled a short list of foreign-language and World Music by international artists for a few of the Ballroom and Social Dance styles that we frequently dance in competition or at the studio.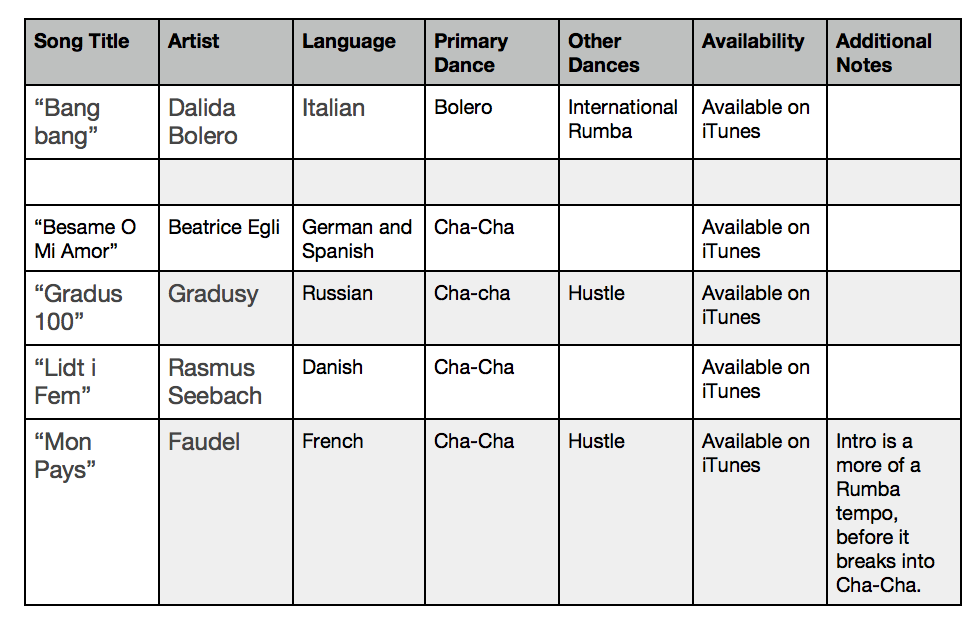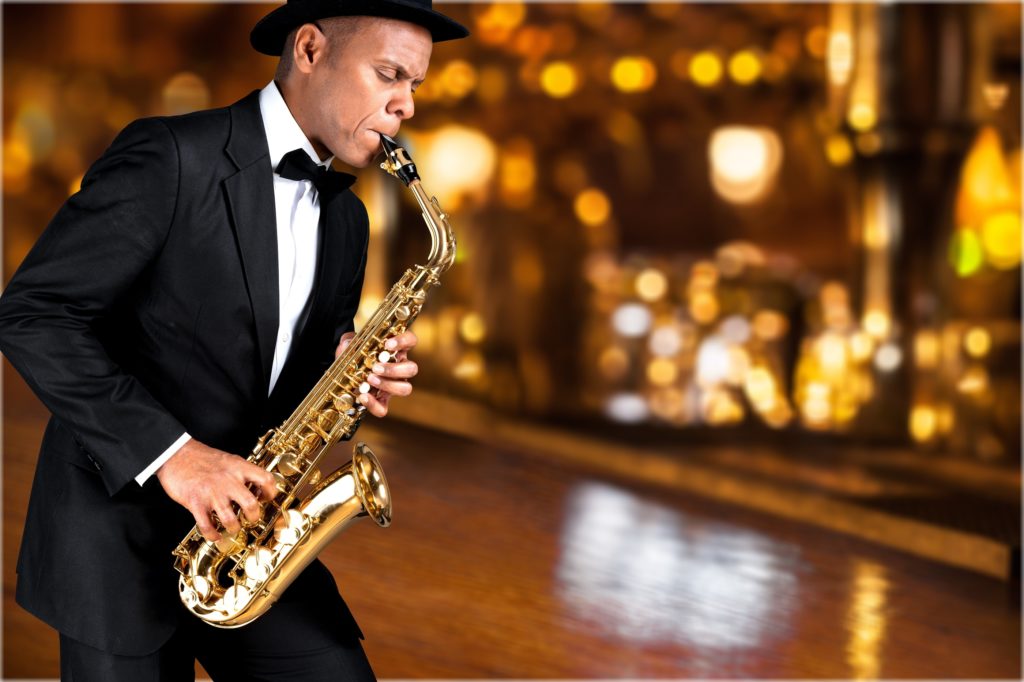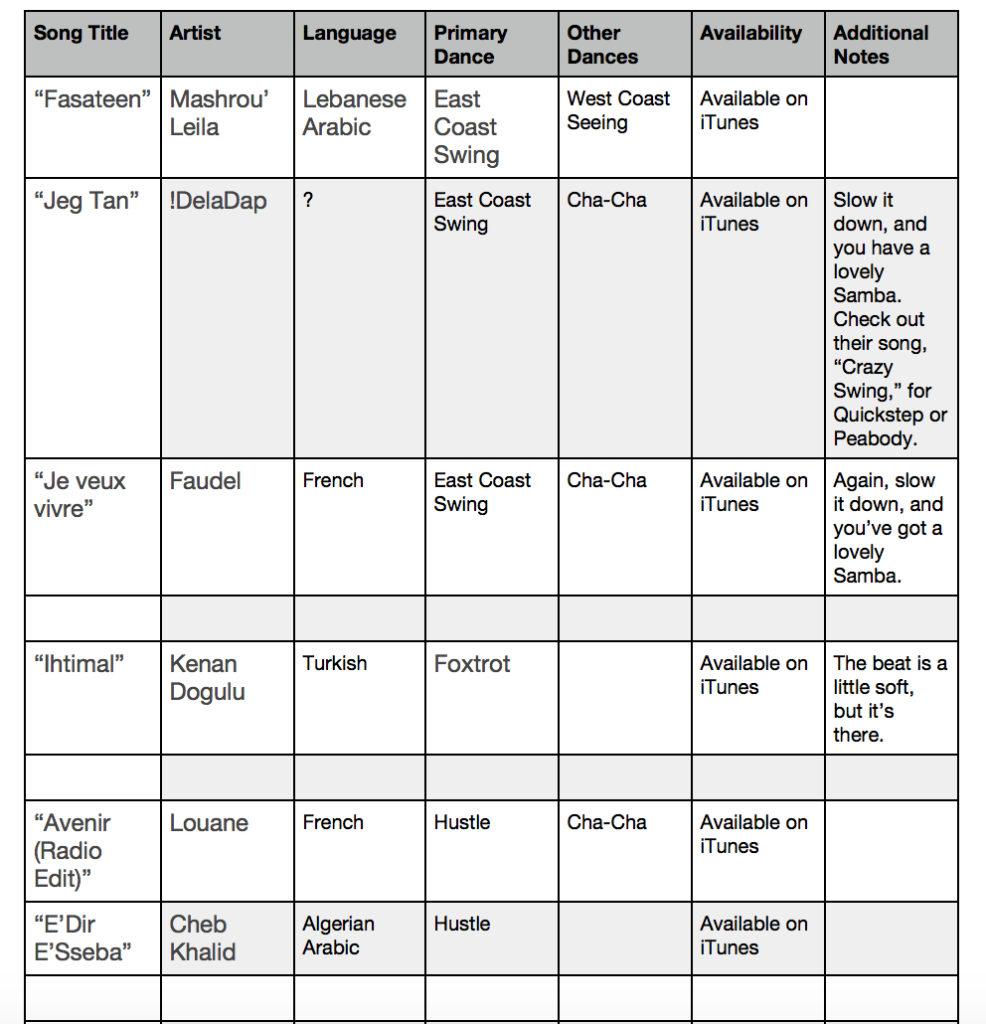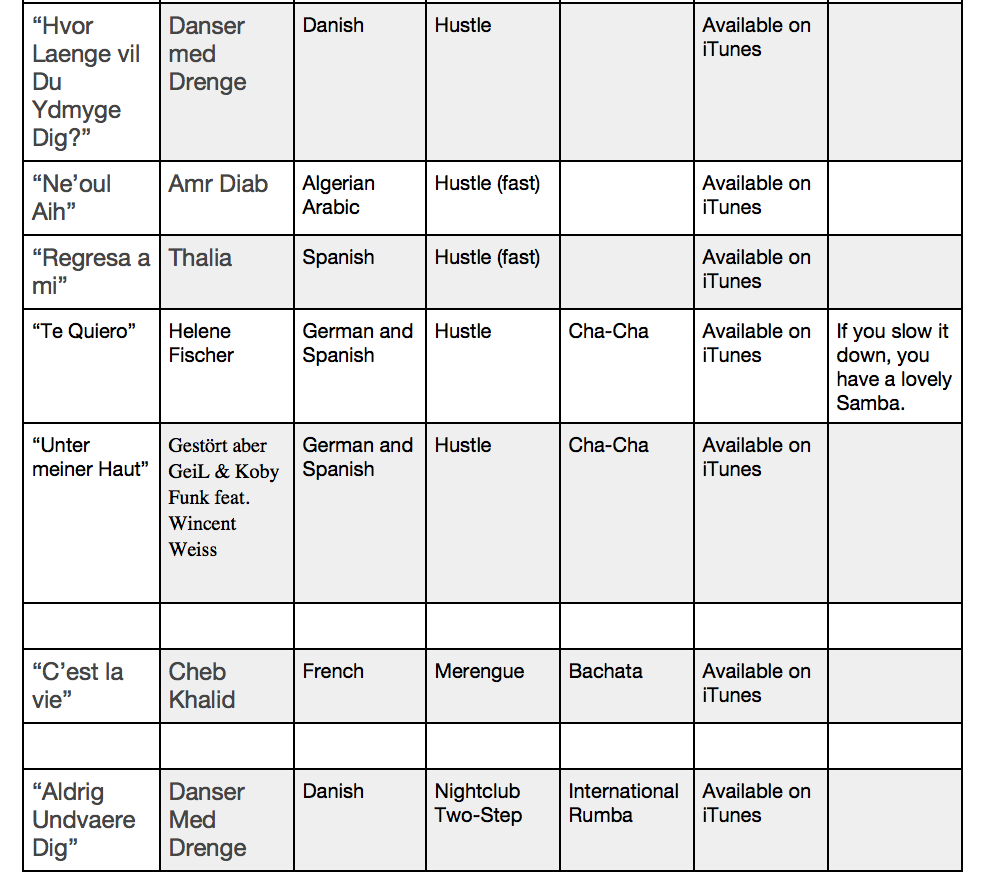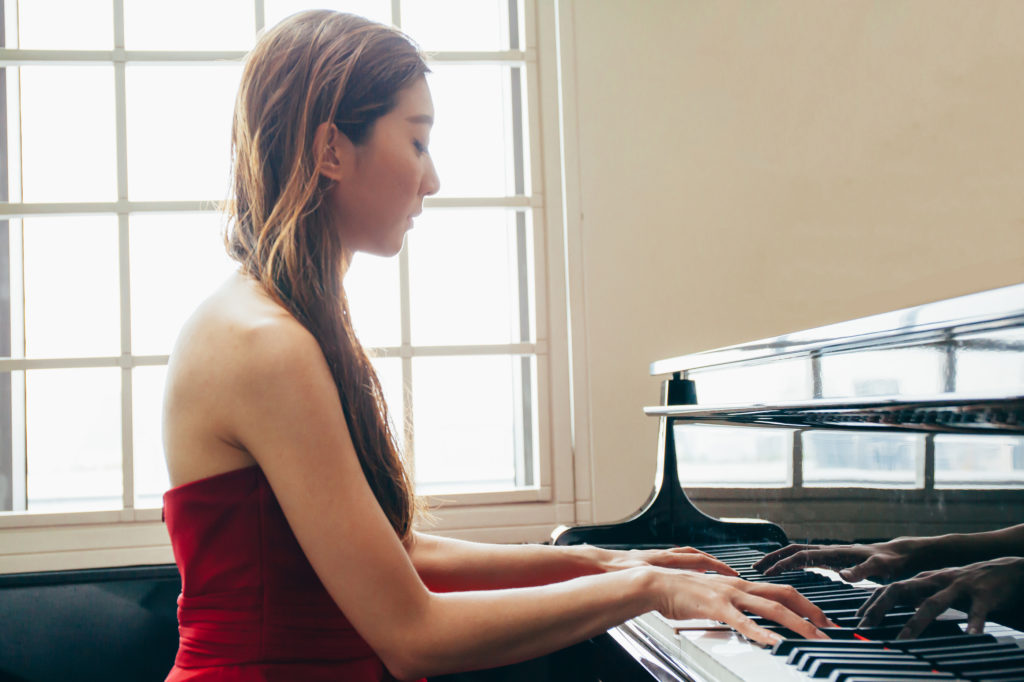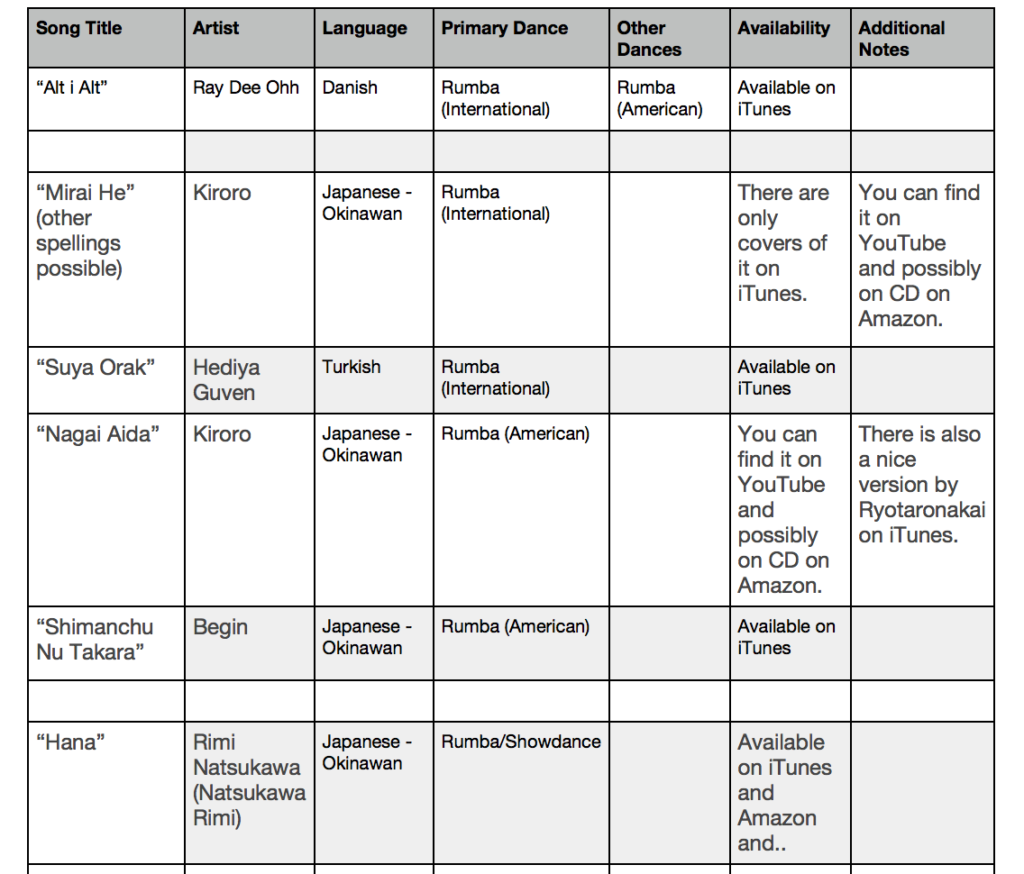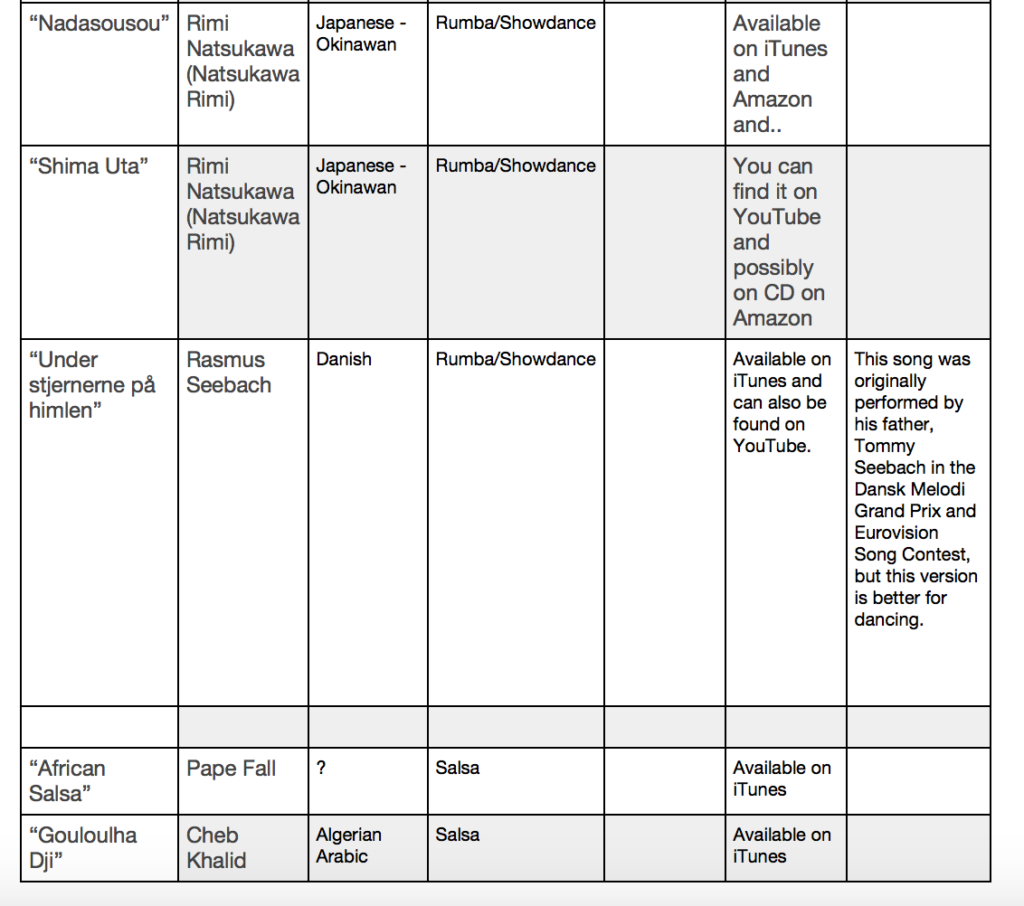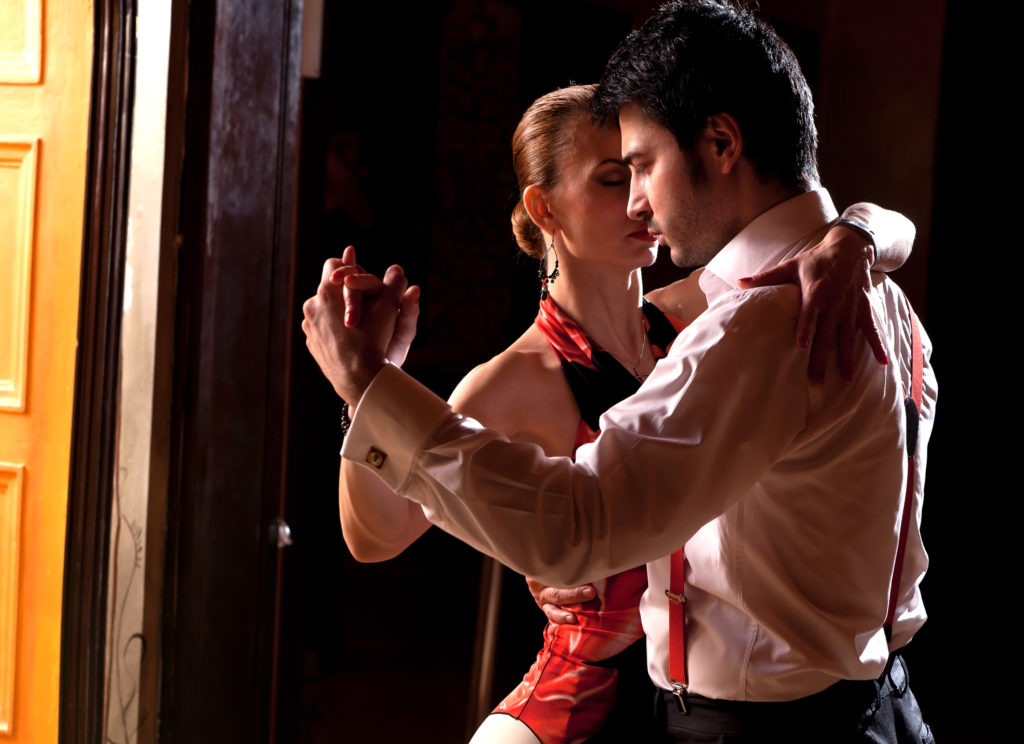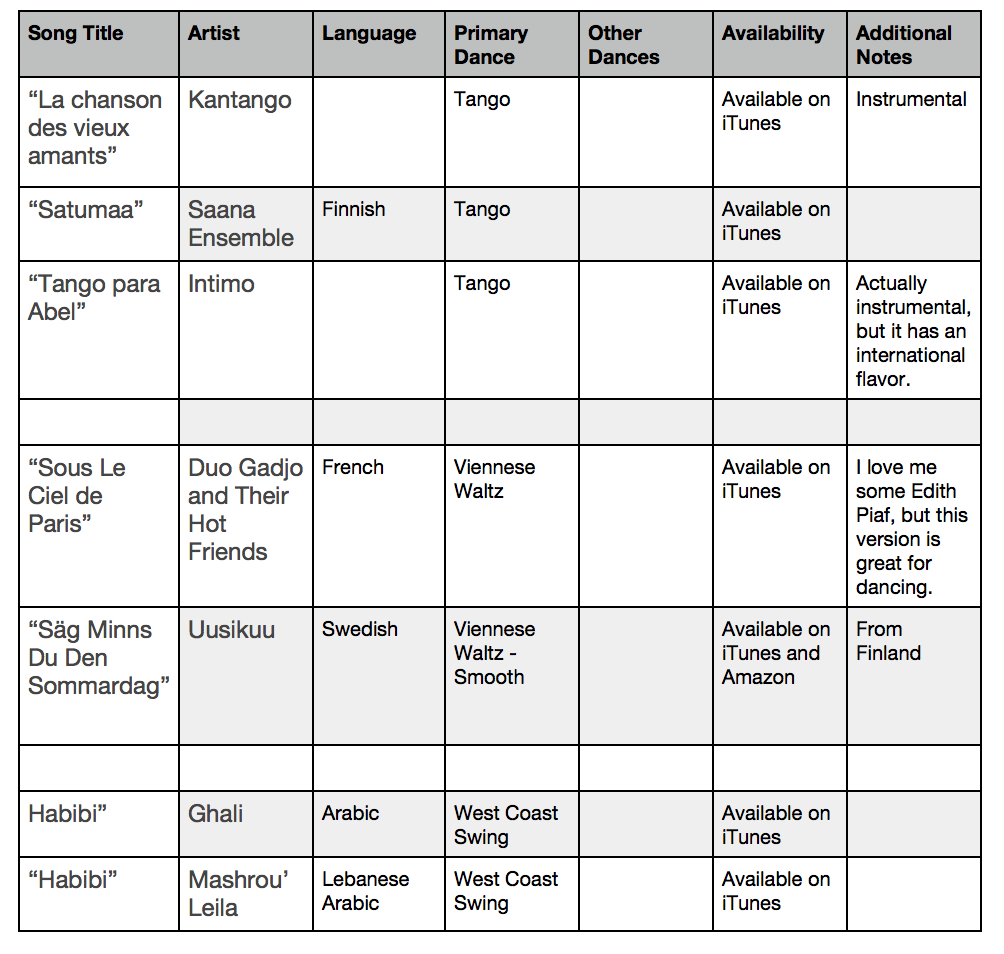 Footnotes:
1. A værtsfamilie is a local host family with whom an exchange student resides while studying abroad.
You can also find numerous books about it on Amazon. Really, hygge can be applied to anything.
3. Kamillete is Danish for chamomile tea.
4. As I stated in another one of GQ Ballroom's blog posts, "
Wienerbrød
is a heavenly, flaky Danish pastry. Many people say it is what we call "Danishes" in the U.S., but, trust me, Danishes are nothing like the real thing. Here is the Wikipedia article: https://
en.wikipedia.org/wiki/Danish_pastry
."
5. A værtsfar is a host father.
6. Hyggelig(/t), as you might have guessed, is just an adjectival form to describe something that gives an air of hygge.
7. Volksmusik is German Folk Music.
8. The Schlager Hitparade, at least on television, was a "parade" of German pop song hits performed live.
9. I already sort of explained what the Dansk Melodi Grand Prix is, but if you want to read more about it, Wikipedia's article does a decent job of explaining it, and you can find numerous related articles on Danmarks Radio's website, albeit in Danish.
10. You can find out all the latest on the Eurovision Song Contest here:
http://eurovisionworld.com/
I also suggest checking out previous entries and winners on YouTube.
11. Gymnasium is a type of college-preparatory secondary school in Denmark and some other European countries.
12. I realize that they are an American group, but they sing in everything from Spanish to Japanese to Arabic to French to Croatian, to…