Romantic Ballroom Playlist
Being the hopeless romantics that we are, we thought it would be fun to put together a list of some of our favorite, classic love songs for you to dance to, either at the studio or in your living room. Whether you are married, engaged, or dating, we have you covered, and even if you are not currently in a relationship, these are still great songs.
While compiling this list we strived to pick songs or versions that we could not find on any first-wedding-dance-songs lists. Some songs will be quite familiar, but perhaps have not previously been considered for first dance songs. Others seem to have been somewhat forgotten over the years but are so good, that we would like to see them come back.
*As always, if you are considering any of these for your first wedding dance, we recommend listening to the lyrics first, to make sure that they convey your love story the way that you want to tell it to your guests. You should also be aware that if you want to attempt a faster style of dance, you may want to have a style of dress that will allow more movement.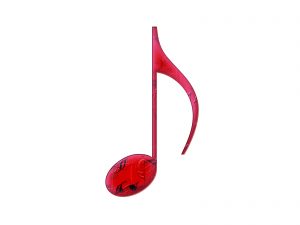 Waltz
1. "My Cup Runneth Over" – Ed Ames
2. "Let Me Call You Sweetheart" – Patti Page
Foxtrot
1. "Be My Love" – Ed Ames
Note: the beat is a little hard to find with this one, so we recommend dancing it lyrically.
2. "Everything I Have Is Yours" – Gene Austin
3. "Friendly Persuasion (Thee I love)" – Pat Boone
Note: dance this one lyrically
4. "You You You" – Ames Brothers
5. "Catch a Falling Star" – Perry Como
6. "Til the End of Time" – Perry Como
7. "Beyond the Sea" – Bobby Darin
8. "The Glory of Love" – Jimmy Durante
9. "Let's Fall in Love" – Ella Fitzgerald
10. "Everyday" – Buddy Holly
11. "I Have But One Heart" – Al Martin
12. "My Kind of Girl" – Dean Martin
13. "True Love" – Dean Martin
14. "Wonderful! Wonderful! – Johnny Mathis
15. "Love and Marriage" – Frank Sinatra
16. "Around the World in 80 Days" – Diana Ross & The Supremes
17. "As Time Goes By" – Rudy Valley
18."More" – Andy Williams
Quickstep
1. "Ain't She Sweet" – Gene Austin
2. "Round and Round" – Perry Como
3. "The One That I Love Loves Me" – Rudy Valley
Peabody
1. "My Bundle of Love" – Gene Austin
Viennese Waltz
1. "I'll Take Romance" – Matt Monroe
Cha-Cha
1. "Then Came You" – Dionne Warwick
Rumba
1. "We Have All the Time in the World" – Louis Armstrong
2. "My Special Angel" – Frankie Avalon
3. "Love Story" – Henry Mancini (instrumental) or Shirley Bassey
4. "Devoted to You" – Everly Brothers
5. "And I Love You So" – Perry Como
6. "No Other Love" – Perry Como
7. "Secret Love" – Doris Day
Note: the tempo varies on this one, but it would be lovely danced lyrically as a first dance
8. "Speak Softly Love" – Al Martino
9. "Love Me with All Your Heart" – Jerry Vale
Bolero
1. "Love is a Many Splendored Thing" – The Four Aces
2. "Earth Angel" – Frankie Avalon
Note: would also make a nice Night-Club Two-Step
3. "It's Impossible" – Perry Como
4. "Speak Softly Love" – Andy Williams
East Coast Swing
1. "Ain't That Love" – Ray Charles
2. "Dream Lover" – Bobby Darin
3. "I'm a One-Woman Man" – Johnny Horton
4. "You Got It" – Roy Orbison
5. "Dance Only with Me" – Peggy Lee (actually Bossa Nova)